Landscape Design & Maintenance
We recognize that every landscape is different based on each property owner's family needs and lifestyle. We are committed to being your resource for beautiful, customized exterior spaces that are efficient and effective year after year.
We also know that maintenance around your property gets neglected, and things continue to grow through pollination and the large amount of rain we've been having. But, hey, sometimes life just gets in the way and there's no time for maintenance. Before you know it, your property is overgrown, overrun with bamboo, vines, and all sorts of other unwanted overgrowth.

With See Clear's specialty services, we remove or remediate the unwanted growth and will make it look immaculate, better than it was before. Below are some of the services we specialize in.
Landscaping – See Clear and it's team specialize in landscape design, property renovations, mulched garden bed modification and professional grading services. We help you achieve your landscaping goals, whether starting from bare ground or renovating an existing landscape, we can make your vision come to life. We install premium grass seed, starter fertilizer, sod, mulch, stone, topsoil, various plants, shrubs, flowering trees, shade trees, and items for screen protection. We have experience in installing a wide variety of designs for all types of properties. We explain the process and provide updates throughout the install.

Maintenance And Overgrown Property Cleanup – From the hot summer months with record-breaking temperatures to all the other seasons of the year, we make sure your landscapes are maintained and prepared for the upcoming season. We specialize in overgrown properties and offer general spring, summer and fall cleanups. Get your residential or commercial property cleaned by calling See Clear. You'll love our competitive rates and first-rate customer service. Contact us today and find out why property owners like yourself have been relying on us for years.



We Have The Right Equipment For the Job – See Clear owns and operates state of the art turf-friendly equipment using aerial lifts, 15"- 21" drum chippers, cranes, versatile tracked stump grinders, mini skid steers, large skid steers, excavators and bulldozers.

Demolition And Container Service – We demo and remove old sheds, decks, fences, garages, houses, concrete walls, and foundations. We also remove concrete and asphalt walkways and driveways. With our in-house container service, we will be sure to haul all debris away.

Bamboo Removal And Remediation – Bamboo are invasive, woody plants that grow quickly. Without the removal, bamboo rhizomes and will return within 30 days. Once it grows back it's twice as difficult to remove. That is why it's best to leave it to us. Luckily, we have years of experience removing bamboo forever! We stand by our service guarantees and follow these strategic steps:
• Cut down existing bamboo stalks
• Excavate to remove rhizome systems
• Restore property to a livable environment
• Install a bamboo barrier and eliminate future root growth

Vine Removal And Remediation – We remove ivy, honey suckle, wisteria, and grapevines with the excavation of the stumps and roots, so that the invasive vines do not grow back.


Zoysia Grass Removal – Zoysia is a very thick weed resistant lawn that when dormant in the wintertime turns brown. Zoysia grass has a very thick netted root system that happens to travel into unwanted areas of your property, sometimes garden beds. Yes, it is very difficult to remove but we specialize in removing invasive unwanted overgrowth.



We specialize in overgrown residential and commercial properties, estates, new home purchases, and properties that have been generally neglected. See Clear owns and operates state of the art turf-friendly equipment using versatile tracked stump grinders, mini skid steers, large skid steers, excavators and bulldozers to carry out all of the services that we offer.



Delivery – We can deliver any materials or items per your request so that you and your family can install them.
Customer Testimonial
"The quality of work is amazing! They are hard-working and very professional. They are also very responsive which is very hard to come by with most contractors. I could not have asked for more. Thank you!"
— Avery N.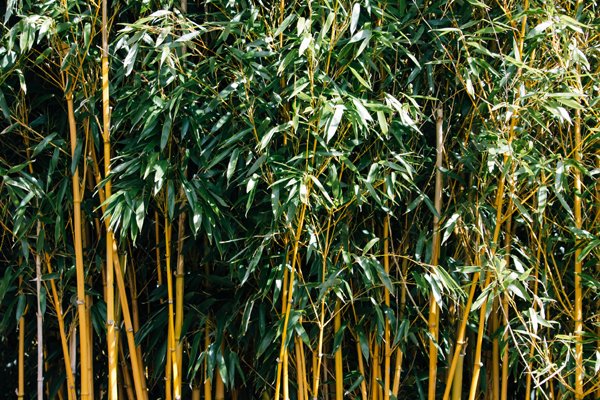 Customer Testimonial
"They did the complete job including cleanup in less than 6 hours without the use of a big truck. Their teams worked in unison to do the job right and right on time."
— Customer, Angie's List
Want a free estimate for your landscape design and maintenance needs? Let us help design and maintain your property the right way. Contact us today!